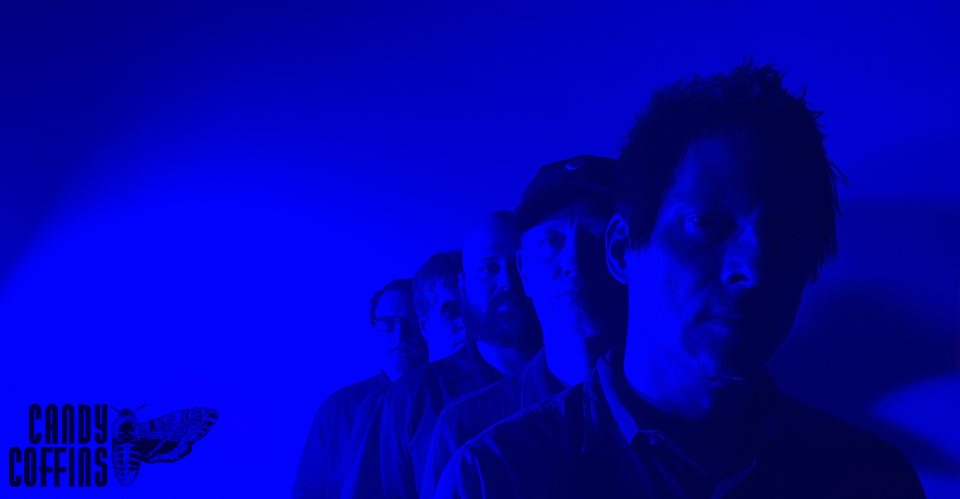 Candy Coffins offer a wellspring of superbly crafted melodic post-punk, proving to be relentless in their pursuit of material that embodies the emotive nature of human experience. While one foot is firmly planted in the foundation of brooding, emotional restlessness, the other steps into an arena of hope and elation. With tasteful nods to luminaries The Church, Joy Division, The Cure, The Psychedelic Furs and The Cult, and contemporaries like Interpol, The Eagulls, Cold Cave and The Horrors, their sound is defiantly unique, offering a welcome respite from tired musical mediocrity.

Thus far, the band has released a debut single featuring "Images On The Screen" and "Axis Tilt And Spin," which is available as a digital download or as limited-run seven-inch colored vinyl. In support of the single, the band produced videos for both songs, with each surpassing 4000 views upon their release. Additionally, they have played live tirelessly around the region, most recently as part of the 2019 Hopscotch Music Festival's Day Parties series.

The band is now focusing their sights on a longer recorded offering, which will be available soon.

Candy Coffins channel the sonic confectionaries of life. Plan accordingly.