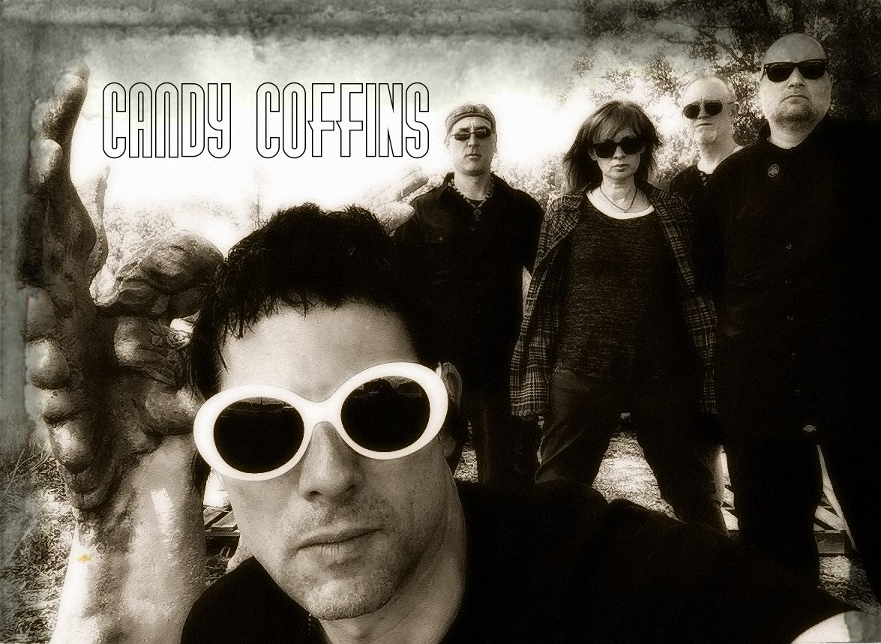 Candy Coffins exploded onto the music scene in 2018 with their unique, dark brand of emotive musical exorcism. Those properly schooled in the depths of foundational post-punk have noted the tasteful nods to luminaries Joy Division and The Cure. Those who currently make the honor roll acknowledge contemporaries like The Eagulls and The Horrors. While one foot is firmly planted in the foundation of brooding, emotional churn, the other is stepping out into an arena of a different type of intrigue. The mesmerizing lock of the bass and drums provide somewhat of a swinging lantern along the darkened path. The swirling, droning keys quicken the pulse and tighten the grip. The guitar interplay twists the scene into something oddly familiar and yet subtly unsettling. The vocals are their own enigma: at times pensive and reflective; at others, visceral and searching for something simply not there. And at times, it all comes unhinged.

The release of their first single "Images On The Screen", and it's companion video, released on August 20th, garnered over 4000 views on Facebook within the first week. The video is as intriguing and obtuse as the song itself - lead vocalist Jame Lathren navigates cemetery lanes on a vintage Vespa scooter scanning the horizon with a super 8 camera. Images on the screen indeed. And shot in the stark grot of black and white, the video only adds to the claustrophobic tone of the track. The band is now prepping their second single and video. This time the band will be serving up "Axis Tilt And Spin", a dizzying track about what? A girl? A ship at sea? Perhaps the video will lend some clues. Poised to release the track and video, as well as a seven inch limited edition piece of vinyl containing both singles by the end of the year, Candy Coffins is surveying the horizon for what is next. Are you?

Candy Coffins channel the sonic confectionaries of life. Plan accordingly.